If you write wash on mycar I will carve resuscitate me on your chest.
I like it and think if Suzuki wants to survive the JDM in the next 10 to 20 years, these kinds of products are crucial. While Suzuki is strong in markets like India which will be slower to change, they really need to catch up in more developed and high-tech markets like in their home nation of Japan.
I think it's inevitable that EVs will be taking over first-world nations very soon. They are proving to be superior vehicles for many urban dwellers.
In case people aren't aware how or why this "Waku" is a retro design, check out the Suzuki Suzulight. It's Suzuki first ever car.
Now, the Waku: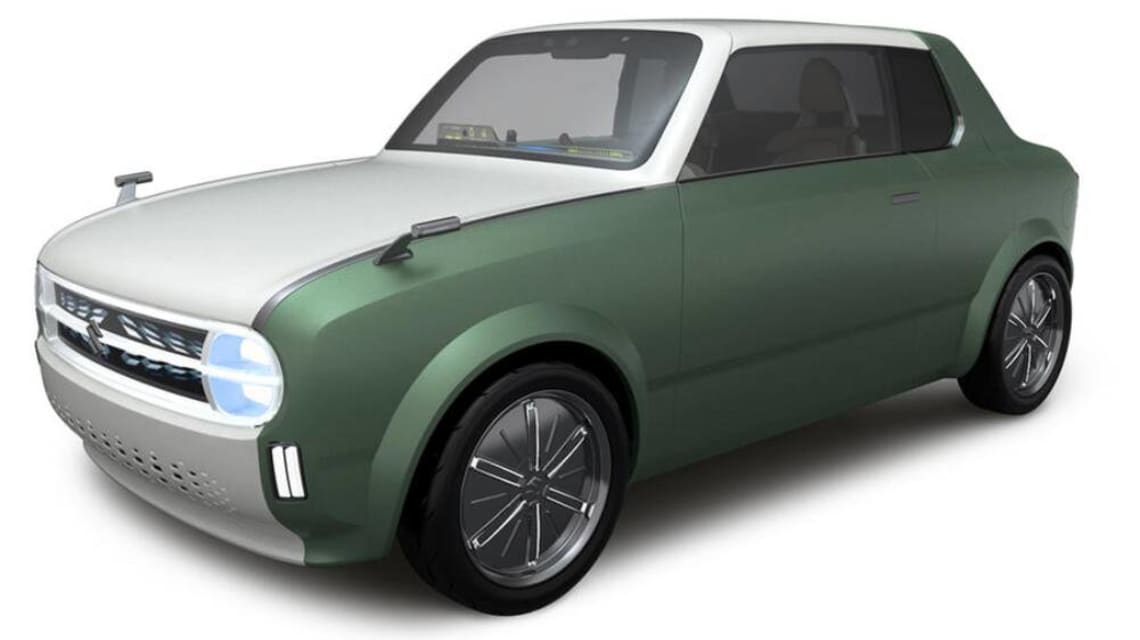 2011 Suzuki Kizashi Sport GTS 6MT (Black)
I would love this. I am big into ev's. They are the future.
If that EV does not excite you with the retro looks, you could always enjoy this new concept Suzuki concept car that has just been announced. Introducing the new Ikigai with it's very futuristic looks.
Suzuki Ikigai EV concept car
At the Premier State Rally:-
"What was it like to do over 200Kph down Watagans Road?"

"Wait until I check my pants, I did not know if I should sh#t myself or orgasm!"
Simon Evans, Australian Rally Champion